Good Morning!! There are lots of lovely
Christmas stamps
in the
Stamp Spot store
and this cute little mouse by Rachelle Anne Miller is one of them!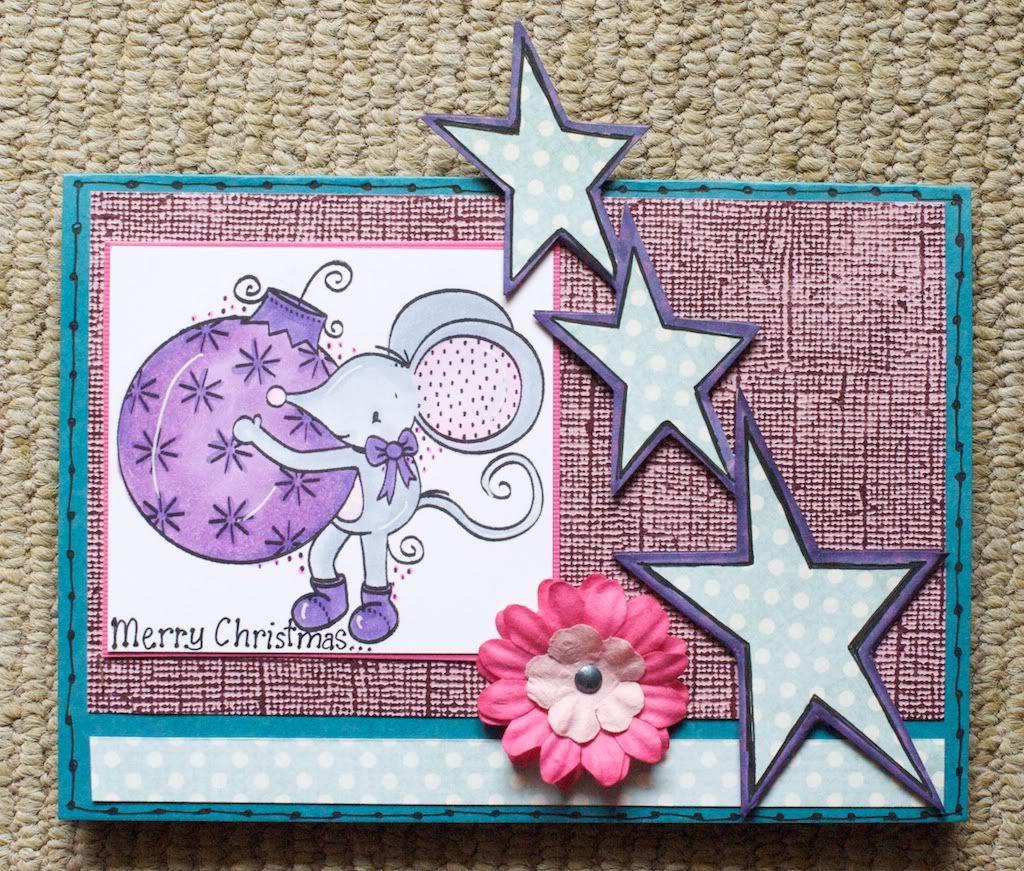 The papers and the chipboard stars are all available in store... as well as a large range of flowers!
I covered the chipboard with PP and then added some purple and black around the outside to make it stand out a little more!
I think that I am going to have to start a Stamp Spot wish list to give to my family for Christmas present ideas! Although before that I guess I better get a few more of these Christmas cards made! How are you going with Christmas cards???
(hugs)