Well.... when I found
Phindy's place
through
Copic Creations
and on Papercraft planet (
here
)I was amazed at how lifelike and beautiful all the digi-images are! Philomena O'Neil (Phindy) has an
etsy shop
where you can purchase her images!! I just HAD to get a couple... here are 2 cards I have made today (I woke up at 6.30am this morning with a sore back - so I've had lots of time today to craft!)
#1 -->
The Big Girl's Class
coloured with Copics.... if you want to know any of the colours let me know ... I do have them written on a sheet of paper - I wanted to keep the card fairly fuss free so that the focus would be on the image... what do you think?? The Sentiment is from The Greeting Farm.
#2 -->
Spring Dress - Mei Mei
(oops... she looks much more Caucasian than Asian this time!)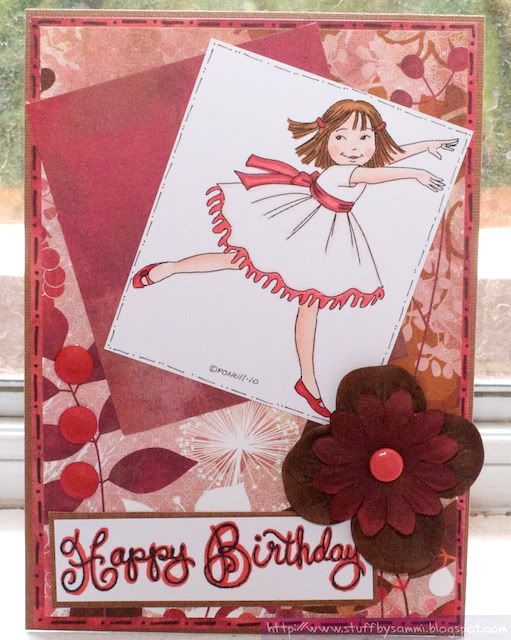 coloured with Copics - R00, 11, 20, 35, 37, 59, E37, 35, 33
This one is for the current challenge at Phindy's place ... which is to create a birthday card and use Red and Brown ... unfortunately PCP is down right now and I can't link to the right place... will try later!
thanks for looking and be sure to check out
Phindy's place
!!