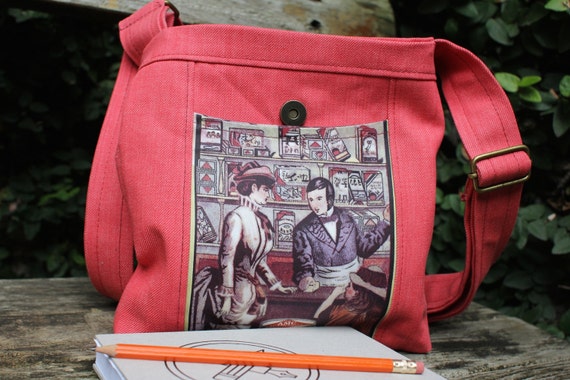 this is one of Bec's gorgeous creations... click the pic to go see more!
Good evening everyone... Today I have
Bec
from
The Procrastinatrix
doing a Guest post .... Bec has generously agreed to share some Creative tips today .....
I'm what is called a multi-passionate - meaning I get a creative buzz out of a lot of different things. Music, sewing, crocheting, photography, writing, papercraft, needle felting, jewellery making…so often a new passion will come about because I see something I like and just have to try it to find out how to do it!
The downside of being a multi-passionate is that you accumulate a lot of stuff (all the bits and pieces that go into whatever I'm currently obsessed with), and it can be hard to feel like you've truly mastered any one thing. But the further I get through life, the more I'm realising that doesn't matter!
- soak up the things that make your creative heart sing, whether it's listening to bands, reading, looking at pictures on Pinterest, reading craft magazines, going to art galleries…just regularly do something that will pour a bit of creative juice into your cup and maybe pique your curiosity.
- perfection doesn't matter. Don't get hung up on making something perfect or you might never move on to the next thing.
- be patient with yourself. Remember you're learning and constantly improving with each new thing you do - even if you've been doing it for years!
- give anything a go. Be bold! Try a new technique! Explore a new craft! Just do something for the fun of it!
So what are you waiting for? Go make something beautiful!







joining in SBSGETBM today??